Minami no Shima no Dera-chan

Aired: Apr 26, 2014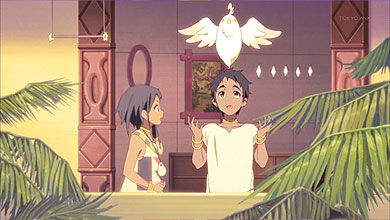 Попугай из Тамако Маркет, 5 минут.


Русские субтитры/озвучка
нету?


Английские субтитры
https://kissanime.pro/watch/minami-no-shima-no-dera-chan.mky7/wmp834






---

Kyoto Animation Tribute AMV



Немножко о тех десяти, чьи имена были официально объявлены


КёАни:
KyoAni announced they will use the donation fund solely for victims and families, none will be used on business. (I truly admire them for doing so, you have my deep respect)

Most of the injured victims returned to work, and Violet Evergarden movie is their top priority, and then next will be Free! movie.

They will host a public memorial on Nov 3-4 (or early November) for fans and public.

On November 3rd-4th, at Miyakomesse, We will hold the ceremony of Farewell and Taking over the Will.


---

Можно купить картинку (220 йен)
http://www.kyotoanimation.co.jp/shop/dp/

Например, такую:



Там их много, но только из Violet, Euphonium и Free


Вся информация на Реддите https://www.reddit.com/r/anime/comments/ceu2ns/kyoto_animation_fire_megathread/


//Да, будем вспоминать все работы студии.
//Их много.