K-On!: Ura-On!

Aired: Jul 29, 2009 to Jan 20, 2010

7 двухминутных эпизодов, бонусом на BD K-On!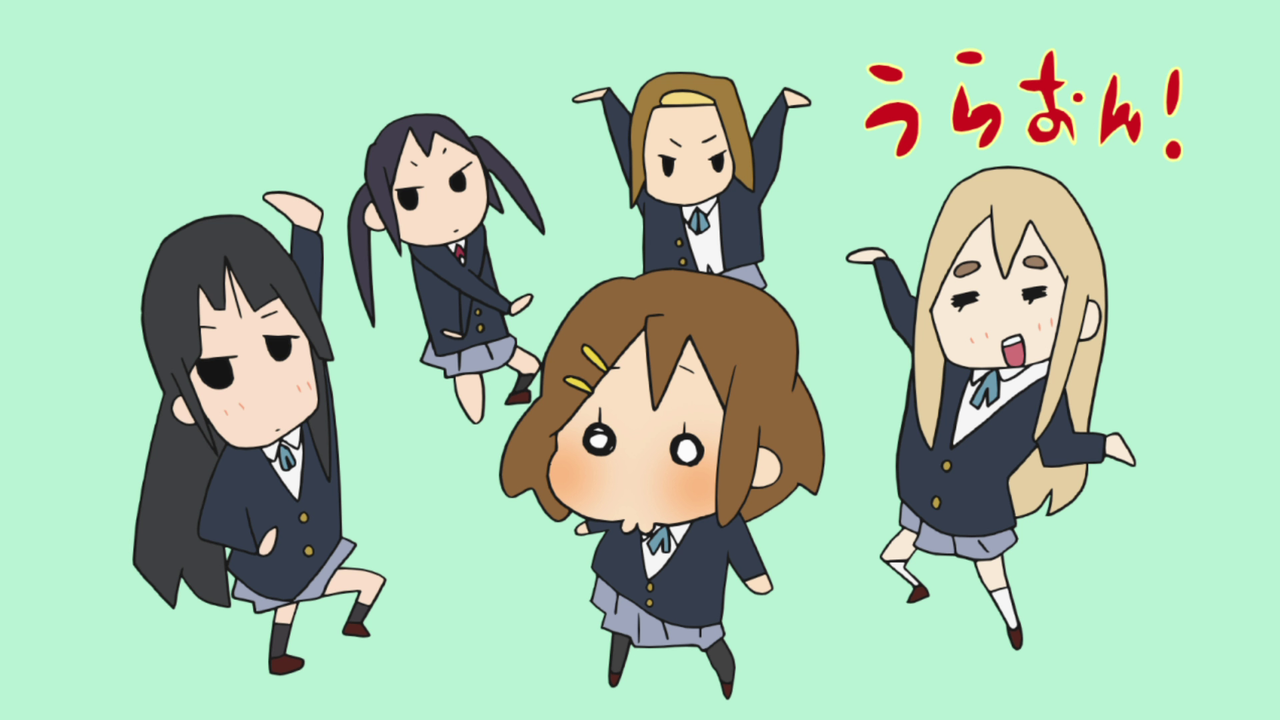 Посмотреть можно здесь:
С русской озвучкой (забавно)
https://you-anime.ru/watch/keion-uraon

С английскими субтитрами
https://ww2.9anime.to/watch/k-on-ura-on.mjl8/59zmkj





---

Kyoto Animation Tribute AMV


Остальные. Пока только пять разрешили.

Here is a list of five names out of the 20 that the families allowed to be released publically:

Shouko Terawaki (pen name: Shouko Ikeda), 44 (Character Designer on the Haruhi Suzumiya franchise, Chief Animation Director and Character Designer on Sound! Euphonium, Animation Director on a lot of Kyoto Animation Works)
Atsushi Ishida, 31 (In-between Animator on most of Kyoto Animation's projects after K-ON! The Movie)
Megumi Ohno, 21 (New hire at the studio last year, was trained at Kyoto Animation's Vocational School, in-betweener on Sound! Euphonium The Movie - Our Promise: A Brand New Day and Free! Road to the World - the Dream)
Maruko Tatsunari, 31 (Animation Director on Violet Evergarden, Tsrune, Love, Chunibyo and Other Delusions! Take On Me)
Shiho Morisaki, 27 (Graduate of Kyoto Animation's Vocational School, Key Animator on Sound! Euphonium season 2, Miss Kobayashi's Dragon Maid, Tsurune)


Вся информация на Реддите https://www.reddit.com/r/anime/comments/ceu2ns/kyoto_animation_fire_megathread/



---

//Да, будем вспоминать все работы студии.
//Их много.